News
Info
Hello,
I am an indie/alternative DJ originally from London and now based in Leeds city centre.
I specialise in current and classic commercial Indie (playing stuff from the hottest new bands to dance floor anthems, cool album tracks, remixes and cover versions) plus... 60's (The Beatles, The Kinks, The Rolling Stones, The Who... ), alt. rock (Hole, Nirvana, Pixies... ), Britpop (Blur, Pulp, Suede... ), new wave/punk (Buzzcocks, The Clash, Sex Pistols, Ramones... ), alternative 80's/post punk (The Cure, Gang Of Four, Joy Division, The Smiths... ), 80's pop/synthpop (Duran Duran, Human League, Soft Cell... ) I can also throw in some guilty pop pleasures and Northern Soul.
I have nearly 20 years experience and have played at various London and Leeds venues and club nights as well as promoting my own nights and have built up an extensive music collection, which is always bang up to date.
So whether you are looking for a DJ for your pub or bar, to play between or after bands at a live music event, for new or established indie/alternative club nights, after show parties, corporate events, or private functions (birthdays, cool weddings etc... ) give me a call on...
07456 869 269
...or you can send me a message here
I play music by... here
Download mixtape DJ demos here
View or download my promotional flyer here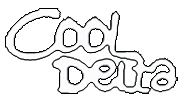 Cool Delta supplies me with the latest indie/alternative promotional singles.
www.cooldeltapromotions.tumblr.com

Renegade supplies me with promotional singles and albums.
www.renegademusic.co.uk